About Longshadow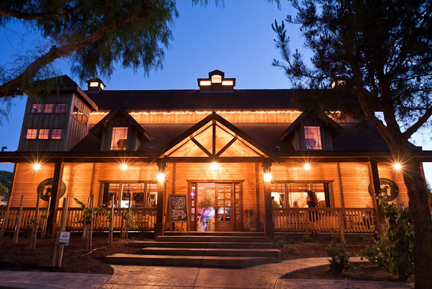 Located in the Temecula Valley, our hillside vineyards are the home to a wide variety of the finest quality grapes including:
Estate Cinsault
Estate Syrah
Tempranillo
Sangiovese
Malbec
Merlot
Cabernet Sauvignon


Traditions from six generations have brought these fine wines to your table. The now all but lost art of working the land with draft horses and machinery from days gone by is still carried on by our family.
Bottled with pride, these wines are a reflection of our heritage. We hope you enjoy them as much as we have loved bringing them to you, and we invite you to come out and visit us here at the ranch.
Winery Tasting Room Located in Southern California's Temecula Valley, Longshadow Ranch is filled with the history and charm of the "Old West."
What are your hours of operation?
We are currently open:
Monday- Friday 12-5:00
Saturdays 12:00-8:30 pm
Sundays 11:00-5:00 pm
Tell us about your animals!
We've got everything from horses to llamas on the ranch for you to enjoy! Many of our animals are rescues and in rehabilitation, and they love attention from our guests!
How much is a wine tasting?
For $18, you will receive six, 1-ounce pours of your choice from our hand-crafted and featured premium wines.
*Please note: Due to changing COVID-19 regulations, we have temporarily restricted tastings.
What time is the latest I can arrive for tastings?
Tasting cards may be purchased up until 4:30pm. After 4:30pm, we sell only by the glass or bottle.
*Please note: Due to changing COVID-19 regulations, we have temporarily restricted tastings.
If I am arriving with a group in a shuttle/bus, am I required to make reservations?
Yes. To ensure we can accomodate and provide exceptional customer service to all guests, we request that all shuttles/buses make prior reservations with us at least 48 hours in advance. Reservations can be made by emailing shawna.longshadow@gmail.com.
Is your property pet friendly?
No pets are permitted. Service animals specifically trained to aid a person with a
disability are welcome. We do have many animals on property for your enjoyment!
Do you serve food?
Yes. We have a food truck at all special events (including Bonfires) and weekends. We ask that no outside food is brought on the premises during special events. During our regular tasting hours Monday and Thursday, you are welcome to bring outside food as we do not have a food truck on property.
Do you offer military discounts?
Yes, we offer 15% off all bottle purchases for our greatly appreciated service members. Thank you!
Can I bring outside beverages?
No. Per our ABC Liquor License, members of the public are prohibited from bringing any outside alcoholic beverages onto our property. Non-alcoholic beverages such as soda and water may be brought on property Monday through Thursday.
Can I use your venue for a photoshoot?
Yes, we do allow photographers to use the venue for photoshoots but we do charge a fee. The fee to use our venue for a photoshoot is currently a flat $50 fee, or you may instead purchase two bottles of wine.
All photoshoots MUST occur during regular business hours by APPOINTMENT ONLY.
I purchased a Groupon for Longshadow Ranch Winery. When may I use it?
All Groupons for Longshadow Ranch Winery may be used only Sunday thru Friday prior to 2pm. We will not accept Groupons on Saturdays at anytime.
How do I make table reservations for Bonfire Saturday Nights?
Table reservations may be made by calling (951) 587-6221 or emailing reservelongshadow@gmail.com. All reservations must be made 24-hours in advance, (wine club members may receive one complimentary table per bonfire).
How can I make a reservation for the house on property at Longshadow Ranch Winery?
You may rent the house on property by clicking the link here. Be sure to make reservations far in advance as availability is limited!