'
Bonfire Saturday Nights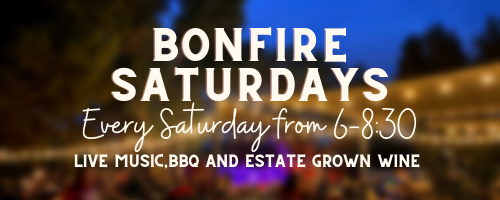 Join us for live music, great wine, and good times every Saturday night for our Bonfire event!
This event has been a Temecula Valley must-do for the last TWENTY YEARS!
Eat some BBQ, dance to live music, and share a bottle (or don't-- we don't judge!) every Saturday night from 5:30-8:00 pm all year round (weather permitting). Tables available to reserve below! PS: reservations not required.